India: December 2018
In Delhi, Kids N Culture students discovered a blend of history and modernity. Old Delhi featured the 16th-century Jama Masjid mosque, while New Delhi was showcased tree-lined streets and colonial buildings. The Taj Mahal in Agra was as legendary as imagined, and Jaipur's historical buildings and bazaars gave us great sightseeing and a chance to practice our bartering skills! Students spent a few days in Pushkar where they ate like locals, explored the winding streets, and received a blessing at a Brahma Temple. One of the most memorable nights for the KNC Ambassadors was on New Years Eve when they watched the sun set during a camel ride through the desert. India introduced us to a sea of humanity like we've never seen before. We will never forget the amazing people that we met, the aromas of Indian food as you walk the markets, the vibrant colors throughout each city and the sound of hundreds of conversations in dozens of languages.
Greece: August 2018
What is it like to live in a country where classical mythology and ancient history still have a presence in everyday life? Kids N Culture students spent a week immersing themselves in this culture to find out. From the capital of Athens, to Delphi, to the infamous Olympia, we had a firsthand look at the history we all read about in textbooks and how old beliefs in mythological figures still influences medicine, politics and philosophy today. As we spent time walking amongst the ruins, students had the opportunity to also explore their own roots, beliefs, and family stories passed from one generation to another.
Alaska: June 2017
Our adventurous group of Alaska students spent a week exploring our nation's most northern state. We started our trip by experiencing the urban side of Alaska as we explored the city of Fairbanks during the vibrant summer months and sampled the fresh salmon and local cuisines of that region. Our students took a cruise down the pristine Chena River to visit a Chena Indian Village to understand native Alaskan culture as it was before the US acquired the land. From there, we drove down to spend time in Denali National Park where we had the unique opportunity to see and learn about the Alaskan wildlife - including moose, otters, bald eagles, and bears. We spent the 4th of July together in Anchorage, but the fireworks were hard to see since the sun only set for 2 hours each day! The trip culminated with a beautiful glacier cruise, giving our students the chance to get up close to these magnificent ice structures that are in jeopardy of destruction. Our time in Alaska allowed each of us to get in touch with our wild side and opened our eyes to the importance of fighting for the future of our planet.
THAILAND: February 2017
To kick off 2017 our students discovered Thailand's royal palaces, holy temples, lush jungles and bustling cities. We toured Thailand's holiest temples, ate the region's most popular cuisines, and fed and bathed some very large friends at an elephant sanctuary. Throughout our time together our students explored both the religious and political roots of the country, while also taking the time to learn from the vast migrant and refugee populations living in Thailand. From the bustling metropolis of Bangkok to the serenity of the natural preserves, we gained a broad understanding of this spectacular kingdom. Perhaps the biggest takeaway was the warmth and spirituality of the Thai people - after meeting many friends throughout our journeys, we now know why they call it the land of smiles.
TANZANIA: FEBRUARY 2016
Our 2016 cohort of students pioneered our first trip to the East African country of Tanzania. We arrived in the capital city and immediately got a sense of the local culture in Dar es Salaam. Our group quickly headed north toward Mount Kilimanjaro where we spent 5 days rebuilding classrooms at the Nshara Ufundi Primary School. During our time in the village, our students were able to transform multiple classrooms, exchange our traditions with the locals, and make connections with both the students and teachers that will last a lifetime. We wrapped up the trip by getting a first hand lesson on the country's diverse ecology and animal population during our once-in-a-lifetime safari through Tarangire National Park.
Peru: December 2015
We ended 2015 with a trip just below the equator to Peru. Beginning our tour in the bustling capital of Lima, our group of students explored the deep Catholic history of the country by visiting its many beautiful churches, as well as the spooky catacombs that lay below. From there, we hopped on a flight to Cusco where we explored the ruins of the Incan Empire. Our Ambassadors had the opportunity to learn from local historians, ate like locals (guinea pig anyone?) and spent two days hiking their way through the incredible Machu Picchu. We ended our tour in Puno where our Ambassadors spent the afternoon with the locals living on the floating Uros Islands. A perfect last day was spent on Lake Titicaca with a home-cooked lunch at a private home on Taquile island.
japan: march 2015
Our students traveled in 2015 to the land of the rising sun and witnessed how seamlessly technology and tradition coexist. In Tokyo, pop culture flashed in HD from 22nd-century skyscrapers alongside Buddhist temples and parks filled with cherry trees. Students explored the fish markets in the early morning, and the booming economic centers in the evening. Traveling via the Shinkasen bullet train, we made our way south after spending time in the shadow of Mt. Fuji. Our final days were spent visiting the hot springs and bamboo forests of Kyoto and early morning hikes to the temple before dawn.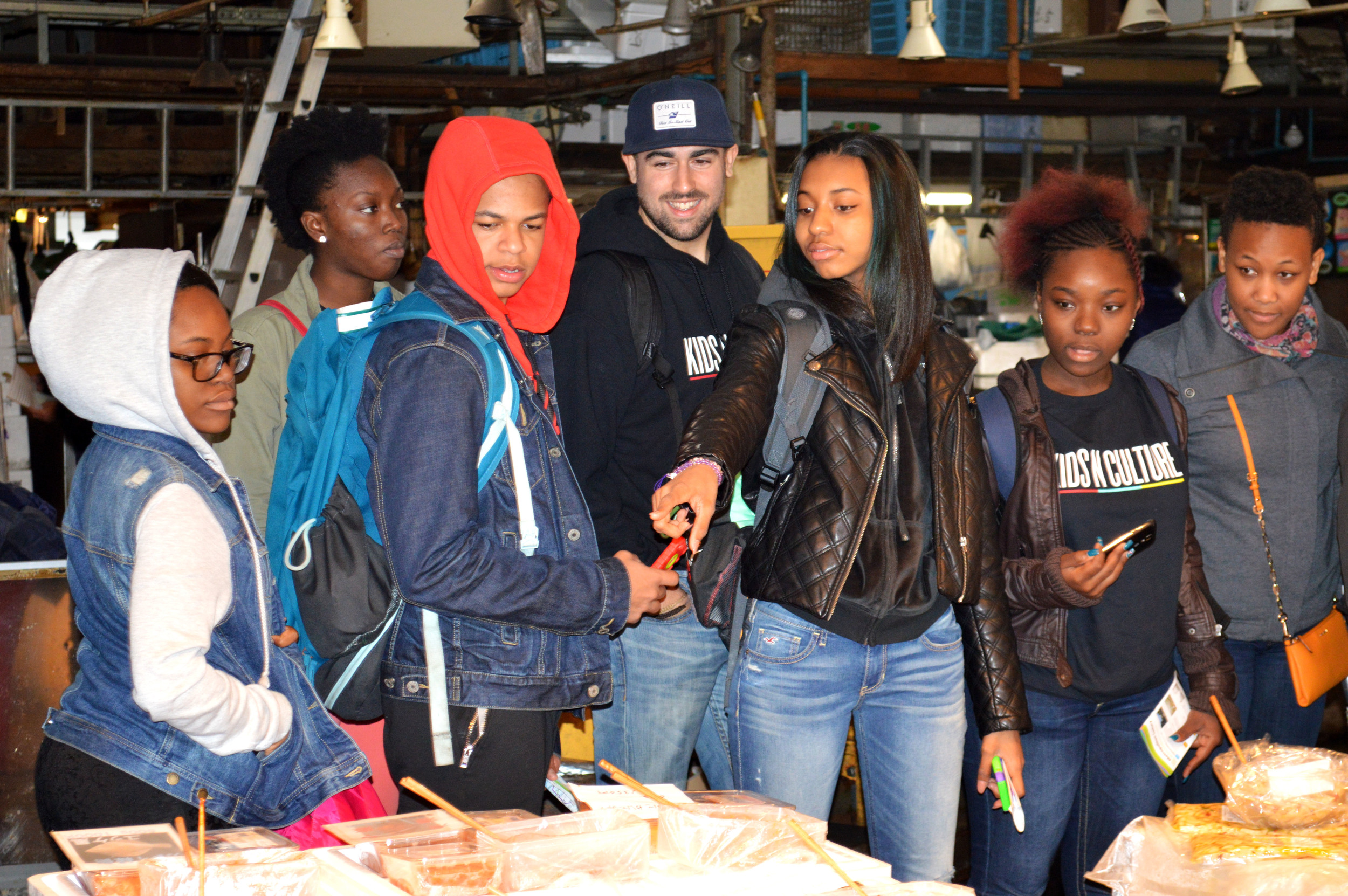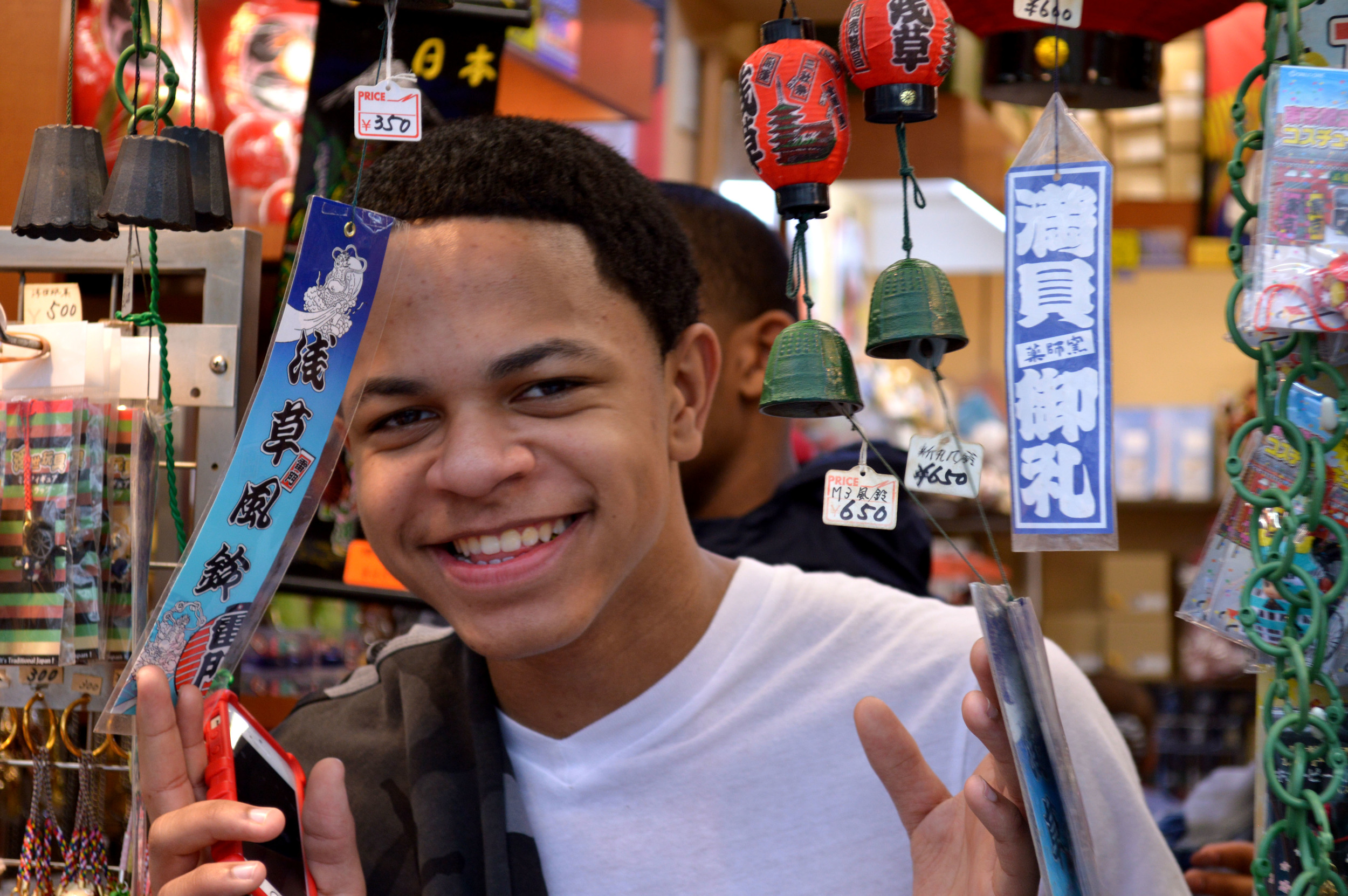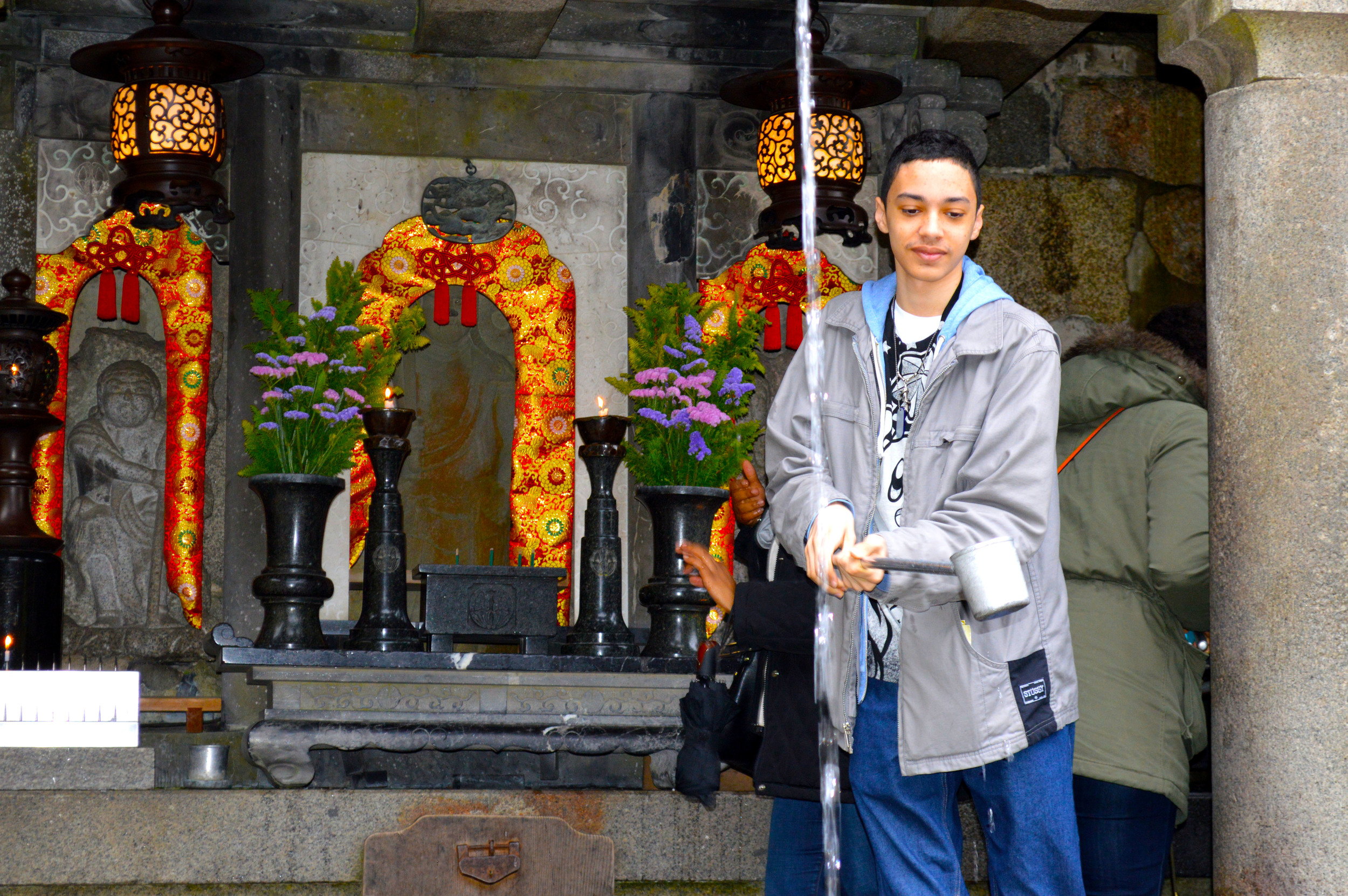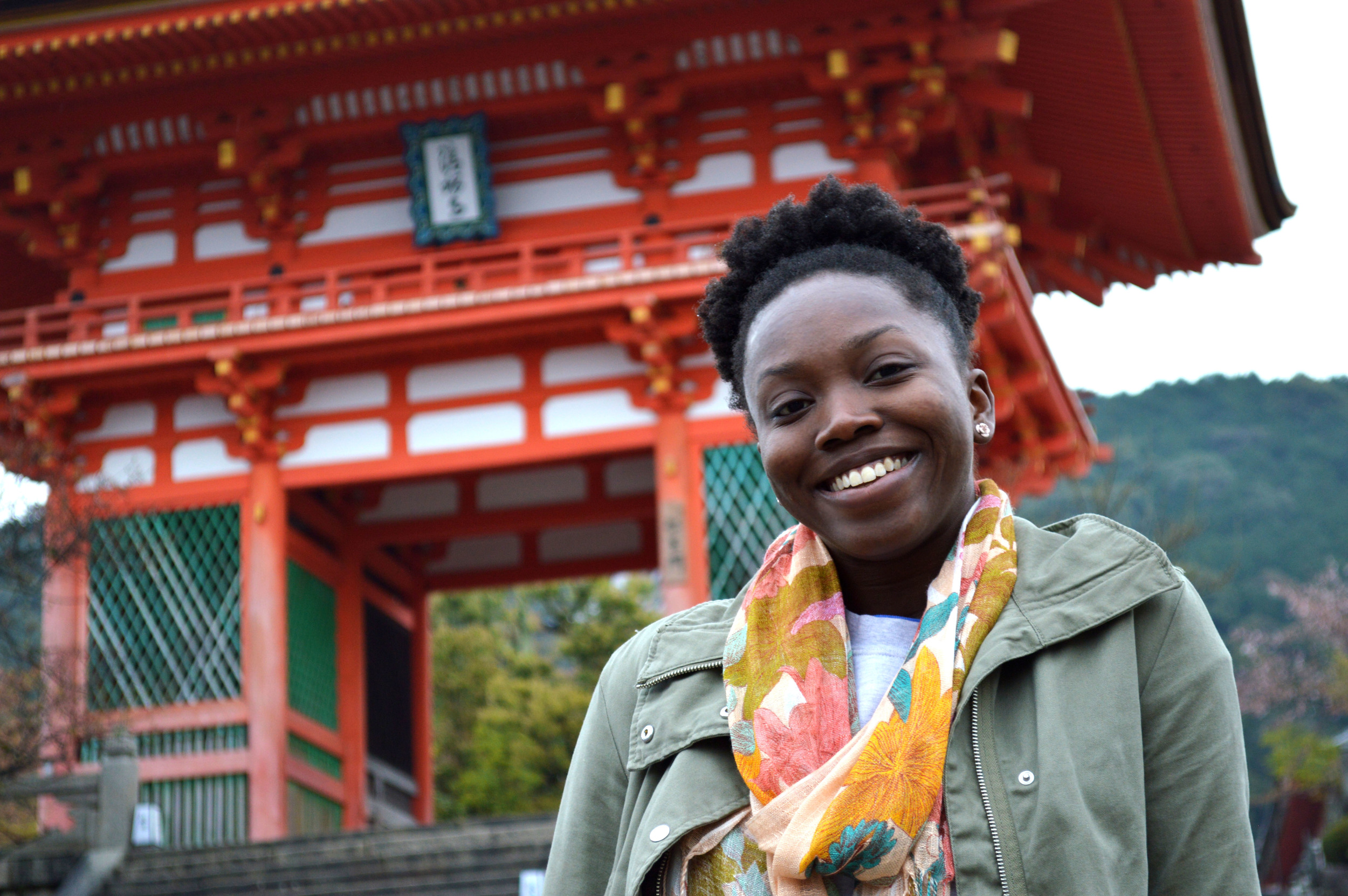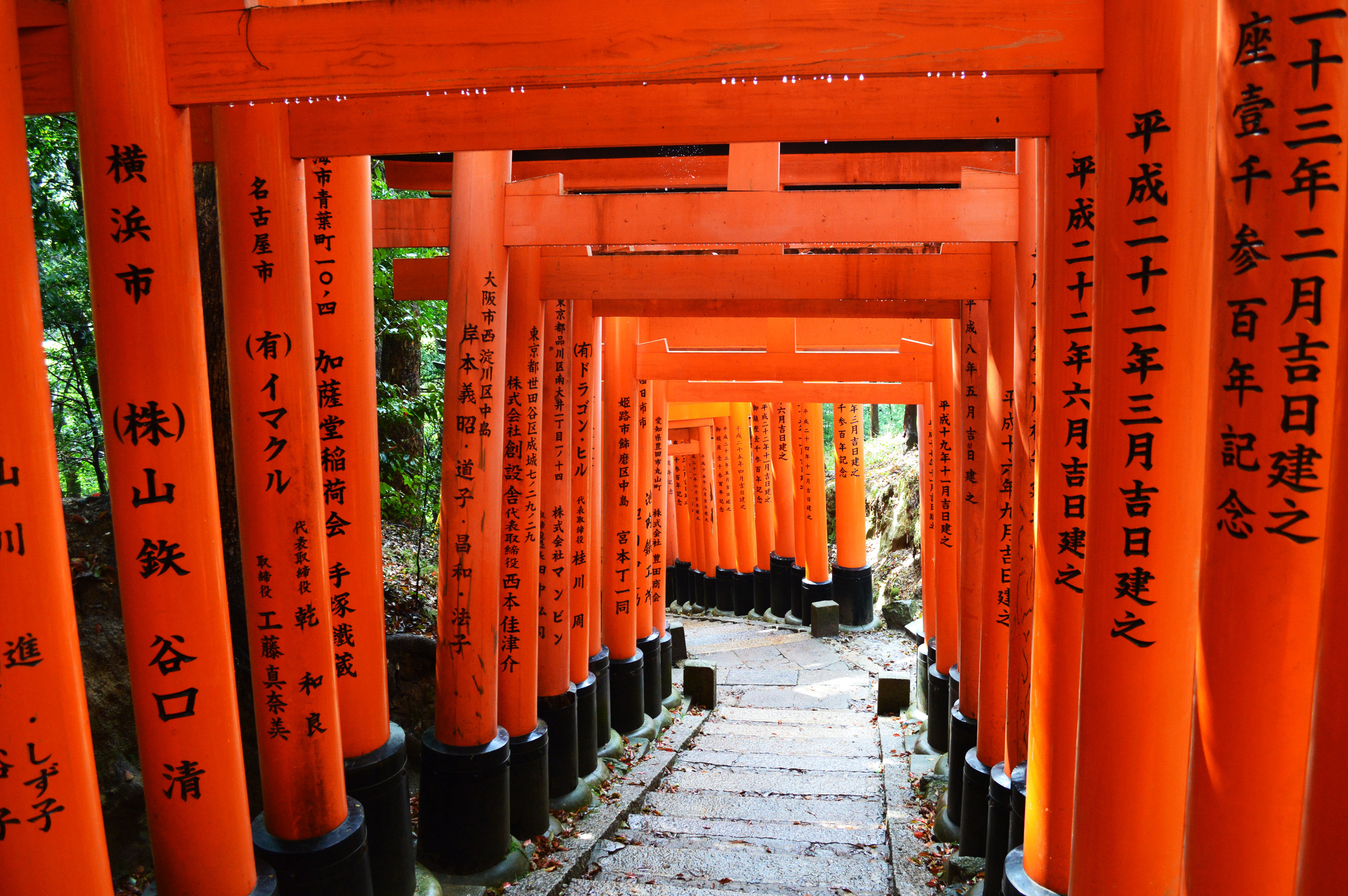 ENGLAND, IRELAND & WALES: APRIL 2014
From Shakespearean settings to the world of Harry Potter, students explored the United Kingdom and Ireland. Students then stepped outside their comfort zones by spending a day as a Welch farm hand. Questions around religious unrest and the great "potato famine" stemmed from our tour of the Emerald Isle before finally seeing Big Ben with our own eyes.
morocco: february 2014
In 2014 Kids N Culture embarked on our first trip to Africa. An intimate group of eight students toured the country from Casa Blanca to Fes to Marrakech. In each city we explored the Medinas, shopped the markets, enjoyed the Moroccan cuisine and even tried some belly dancing. While our belly dancing may not have been the best, all of the students turned out to be semi-professional camel riders.
Germany, Austria, Switzerland: March 2013
Our European tour through Germany, Austria and Switzerland covered it all. Our group of Ambassadors toured churches, universities, castles, forests and more on our eight day trip. Students were able to experience all three of these unique cultures all during the same Kids N Culture Euro trip.
COSTA RICA: FEBRUARY 2013
Costa Rica gave our Student Ambassadors a taste of the outdoors. During our nine day tour we traveled the whole span of the country, with a few ziplining and kayak excursions along the way.
CHINA: APRIL 2012
In 2012 we packed our bags and took off for the other side of the world. Kids N Culture took 20 ambassadors on a tour through China to experience their rich history and immerse ourselves in the Eastern culture. Our travels took us through Beijing, Xian, Shanghai and the Great Wall where students had the chance to dance in the streets (and show off their moves) with other Chinese students.
Italy: February 2012
Kids N Culture students toured all of the major sites in Venice, Florence and Rome on our 7 day trip to Italy.
paris & barcelona: February 2011
In February of 2011 the Kids N Culture program was scheduled to visit Egypt. Weeks before our arrival the country broke into protest calling for the end of President Mubarak's rule. Our travel partners quickly helped us divert to France & Spain and off we went. Once we arrived in Europe we spent a fantastic week traveling from Paris to Monaco and Barcelona through coastal regions of southern France. This trip was a reminder to our Student Ambassadors that the world can be an unpredictable place - but no matter where you are there are always stories to be made.
mexico: april 2010
After throwing ourselves into a few Spanish language lessons and reading extensively about the Aztec culture, ten students traveled together to the Yucatan peninsula. With the swine flu scare finally dying down, our students were able to fully enjoy the beautiful country of Mexico. We explored the Balankanche caves, swam in hidden cenotes, visited with the locals as they prepared a fiesta con mucha comida, and walked amongst the flamingos at Celestun. Our students returned with a stronger understanding and sensitivity to their Latin brothers and sisters.
korea: april 2009
We have to thank the amazing Korea Society and their Project Bridge program for this opportunity. As Kids N' Culture formalized into an international program, this grant gave us the opportunity to shape our future. Eight students from New York and another eight from Los Angeles came together and explored the amazing country of Korea. From traveling over the DMZ into North Korea, to eating silk worms on the busy streets of the port town Busan, our students truly experienced Korea.
new orleans: february 2009
Our first Kids N' Culture tour was made possible thanks to the National Student Leadership Conference. Ten students from Harlem, NY traveled to New Orleans to help the continuing effort to rebuild after Hurricane Katrina. Over the course of seven days, our students demolished two water damaged homes and cleared the debris so reconstruction could begin. The highlight of the trip was a BBQ hosted by a family who weathered the storm - the patriarch of the family broke down in tears, and our students gave him the biggest NYC group hug he's ever received.